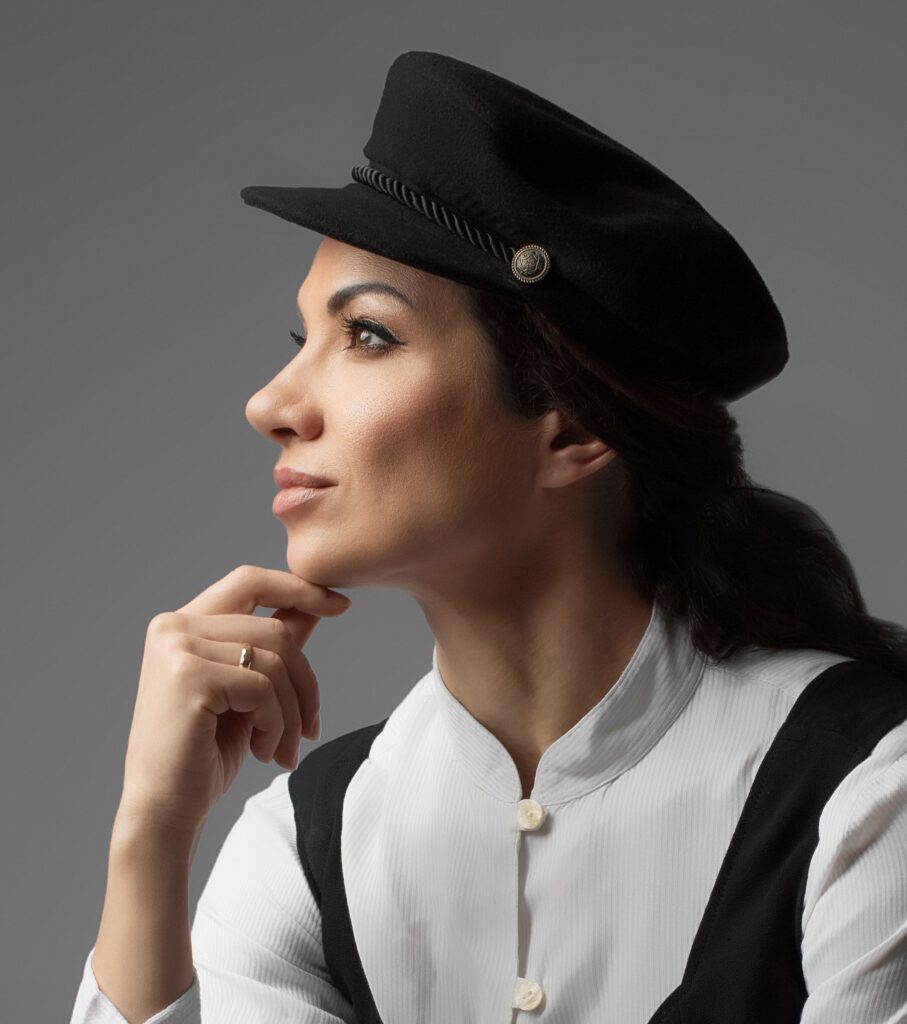 About Me
My name is Olga Adamus (Koval). I am a professional art painter for 20 years.
My works can be found in the Norwegian Museum in Oslo, in the Museum of the Ukrainian Olympic Stadium, in private collections of famous soccer players of FC Dynamo Kiev, as well as other private collections in Germany, Ukraine, Italy and the USA.
At the age of 5, I started drawing and painting. I was given professional art lessons in an art studio in Kiev. I decided to use my artistic talent in the field of fashion.
In 2002 I graduated from the University of Technology and Design in Kiev and became a fashion designer. I created clothes for famous singers and actors, and later even for Dynamo Kiev soccer club, where I brought the idea of integrating traditional Ukrainian patterns and embroidery into modern sportswear.
My diploma was awarded as the best diploma of the year. i developed a clothing collection for a traditional Ukrainian singing group: the idea was to integrate authentic Ukrainian patterns and symbolism into modern prêt-à-porter costume.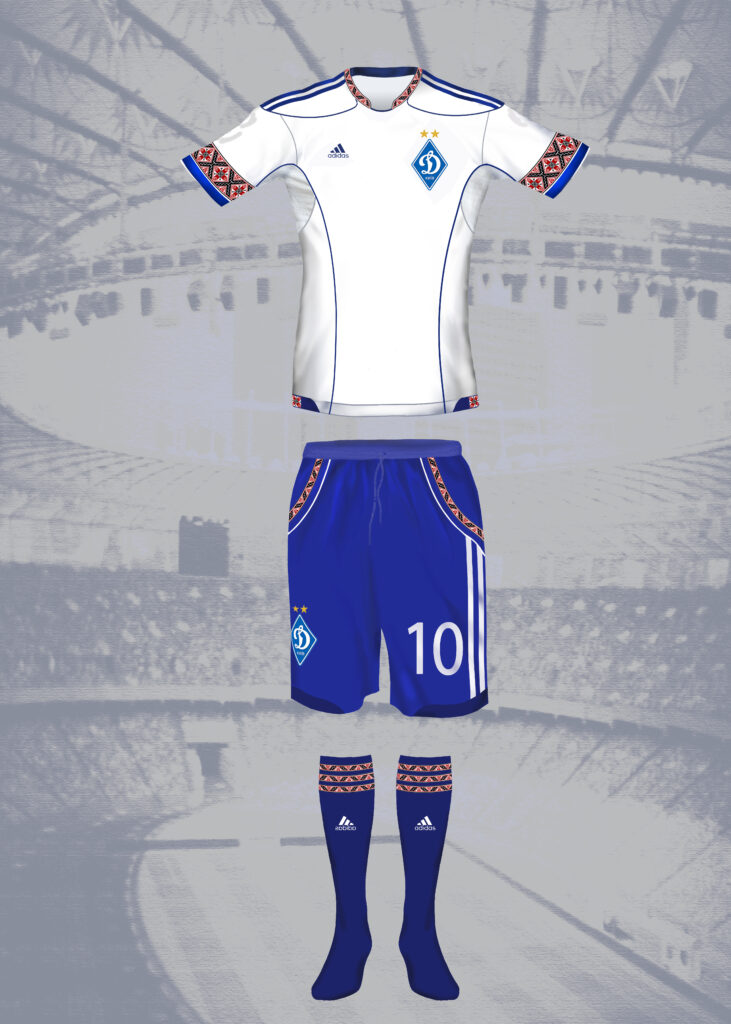 After graduation, when my student sketches and works were bought by a well-known art connoisseur, I decided to continue on the artist's path.
"My studies at a university in Paris were very inspiring. My small apartment was near Notre Dame Cathedral and I can say I literally lived in museums during those days: in the Louvre, Orsay, the Museum of Modern Art. All this had a great influence on my artistic taste and creation. In love with the Impressionists, especially Monet, at a certain point I began to dream of Surrealism and, of course, Dali. I got to know the works of Frida Kahlo, whose example I wanted to follow.
This cocktail of influences from completely different painting styles made me like to experiment and mix styles. My personal style gradually changed and the techniques I used gave my work its own character. I came to refer to my style as Expresional-Impressionism.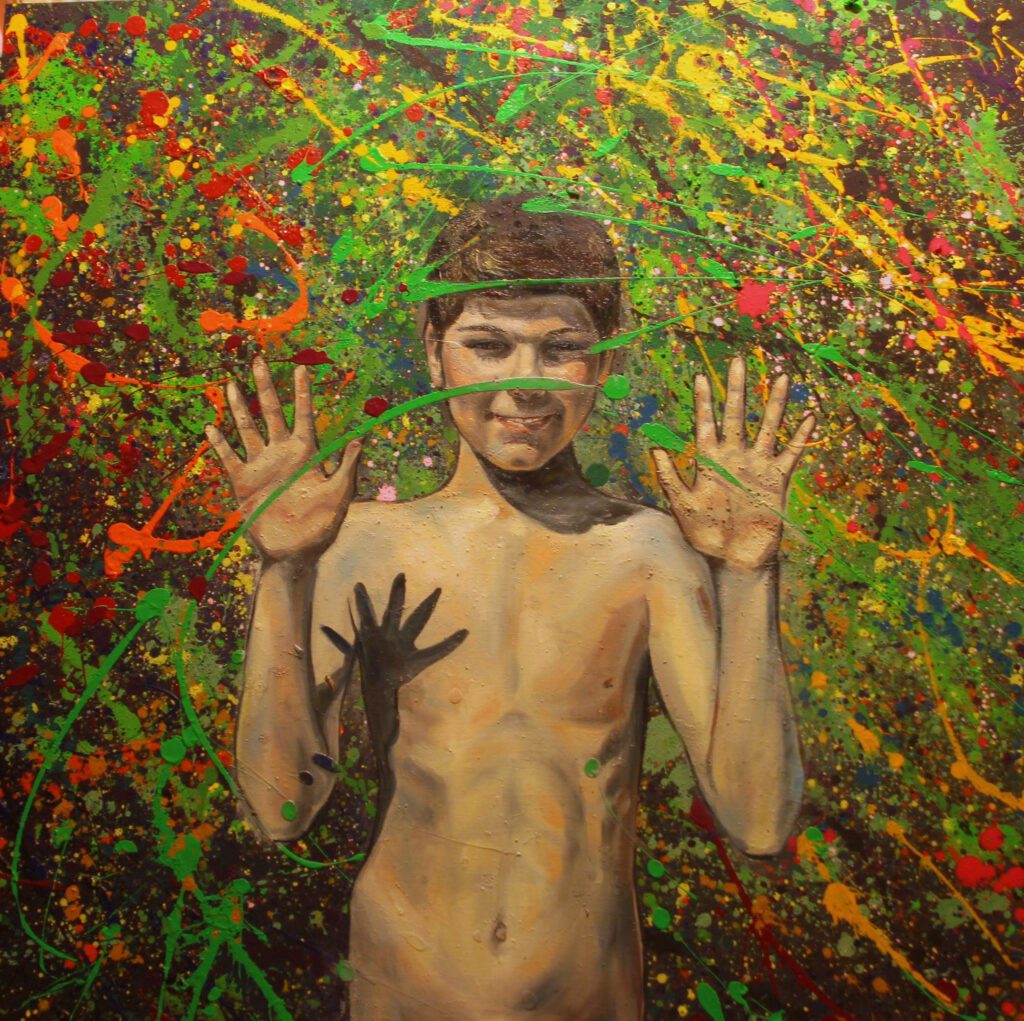 I had 3 personal art exhibitions in Ukraine.
One of them was a charity project. "Beauty Against Cancer" was organized together with the famous Kiev gallery ART Ego Center. The auction, which was held at the Hilton Hotel, raised 10,000 euros, which were donated to the OHMADET Children's Hospital.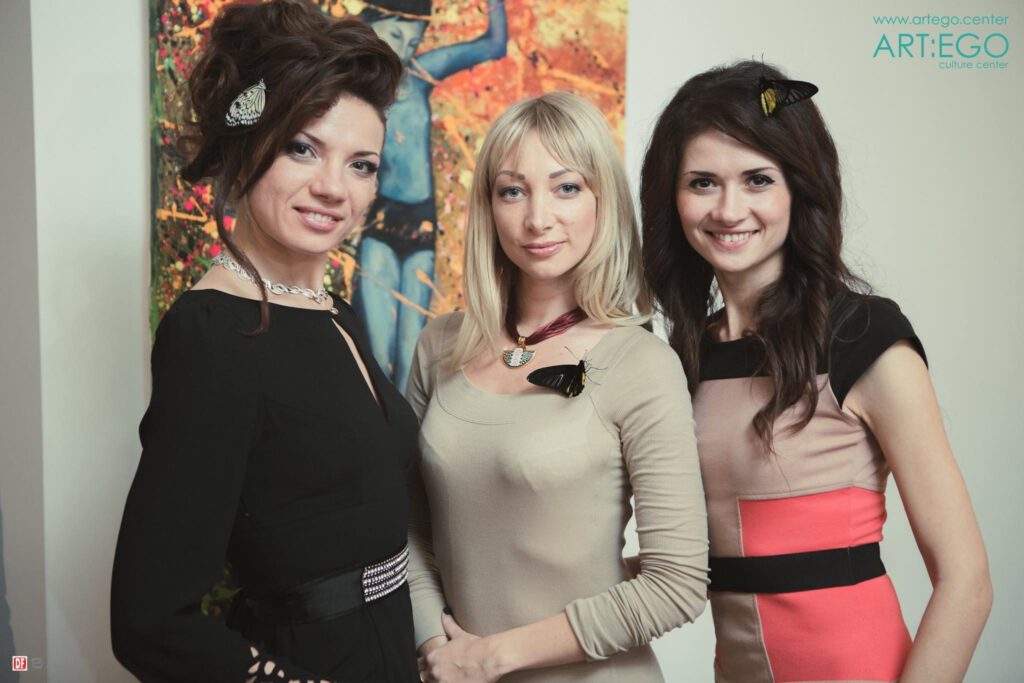 Another social art project "Relay" was organized in Ukraine in 2012. This unusual exhibition was organized in the Kiev Olympic Stadium: The players of Dynamo Kiev Club were presented paintings just before they entered the soccer field to inspire them – The successful team had another victory that day!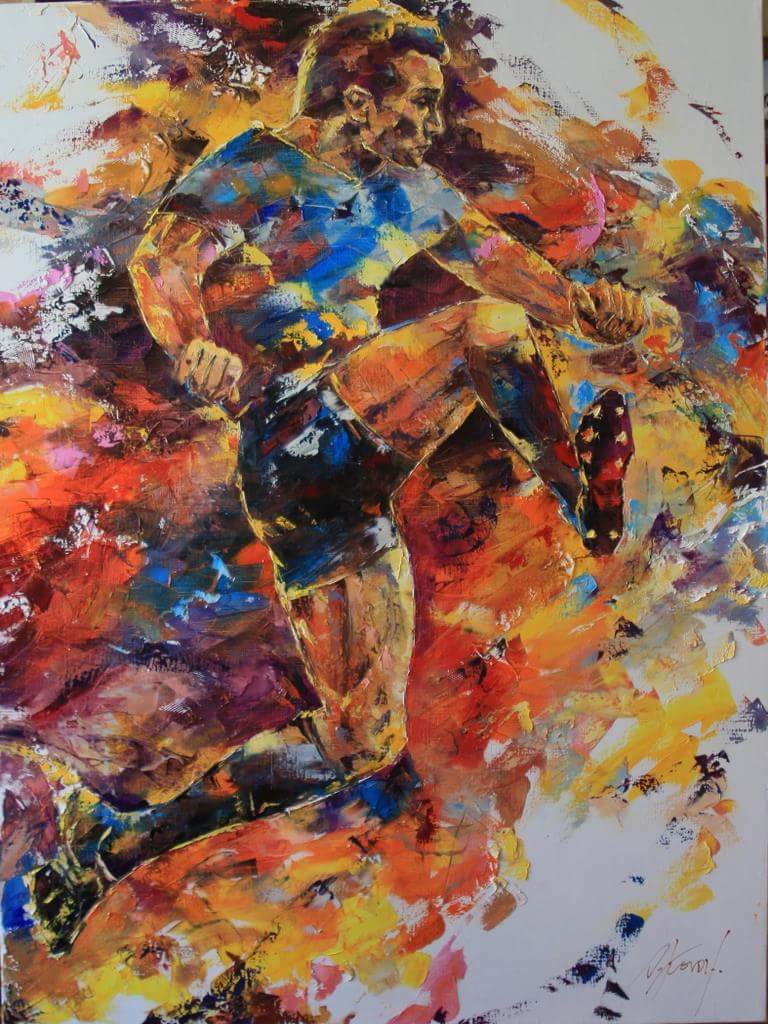 My last art exhibition was presented in 2015 by the famous Ukrainian gallery Spivakovska Art: Ego Center. My wish was that the audience would leave the exhibition with deep impressions. The music of a live band underlined the atmosphere. The voice of a singer resonated in the air, while you can read my poems, the verses of which were placed under each painting.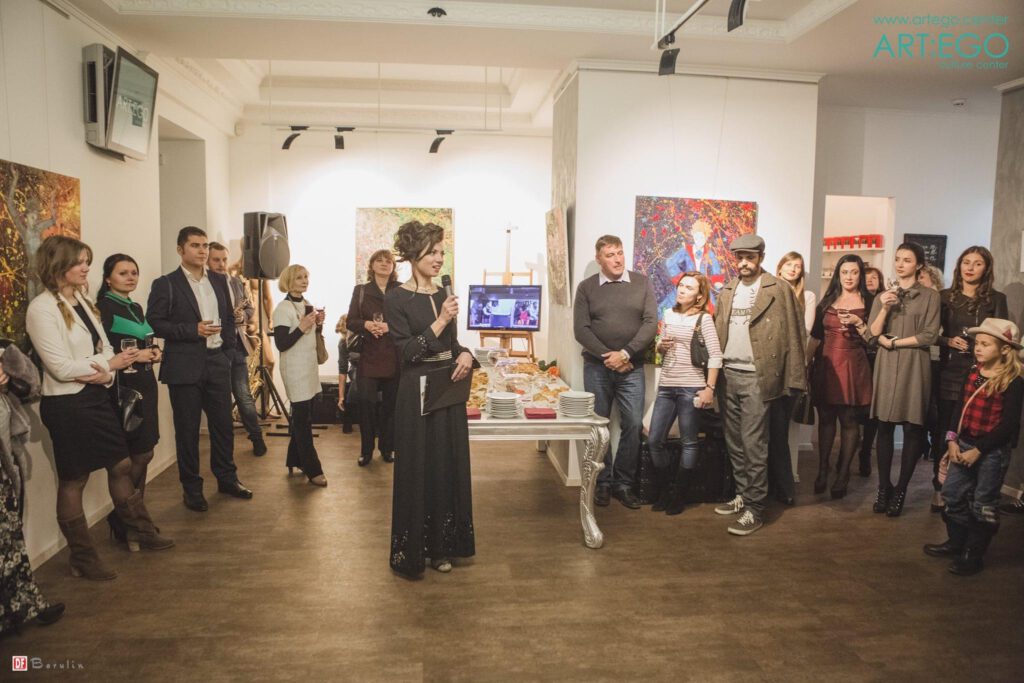 2015-2018 – Created various murals. Conducted art courses in Ukraine, Italy and Germany.
2018 Art exhibition in Montekatini – Terme (Italy).
2019 Art project in Maria Alm (Austria). Coat of arms designs – Modern meets Ancient.
Commissioned a mural with a historical motif in the Krämersche Kunst- Mühle in Munich, Giesing.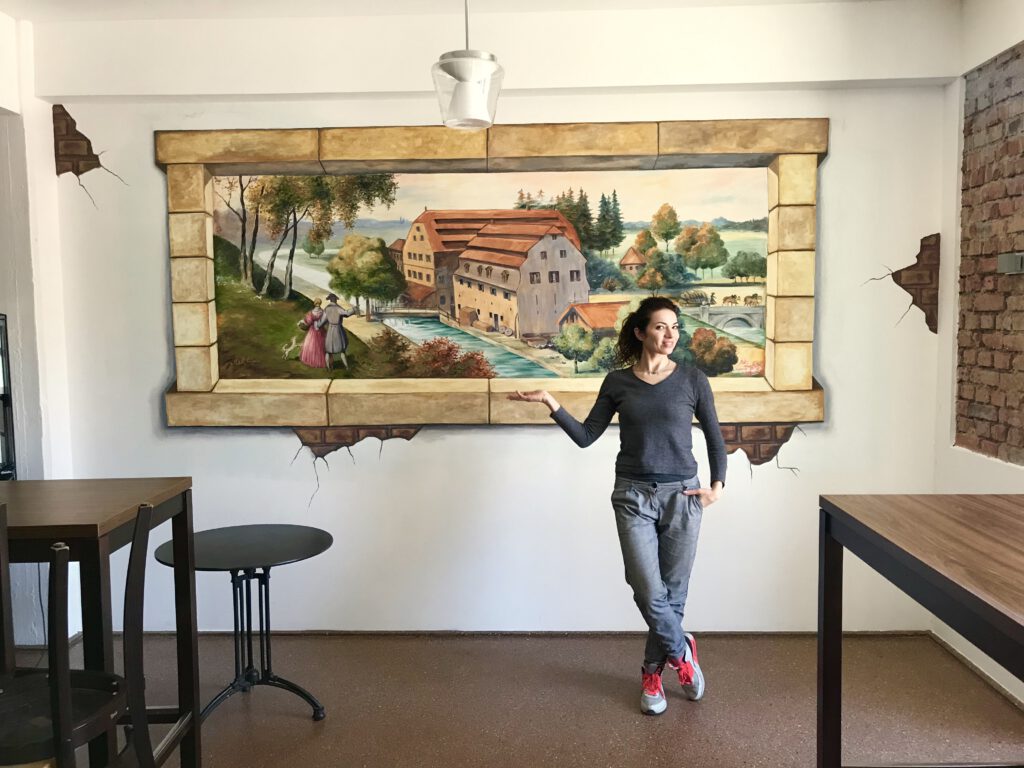 Since 2019 Olha lived and created new works, which are presented in galleries in Munich, Germany.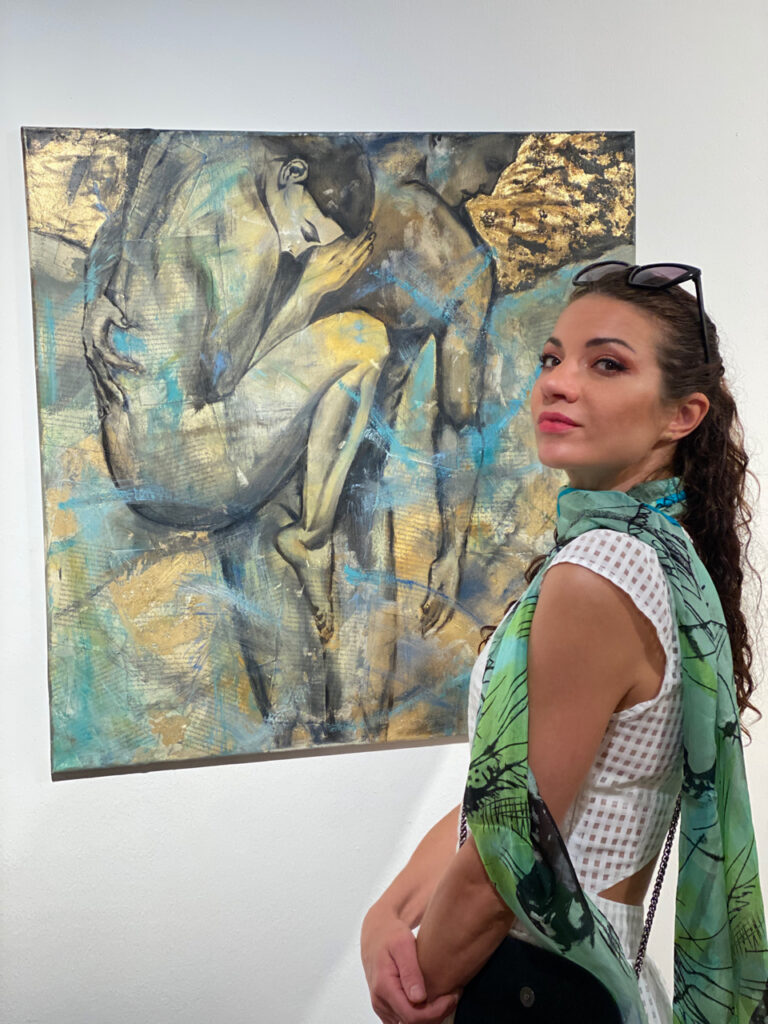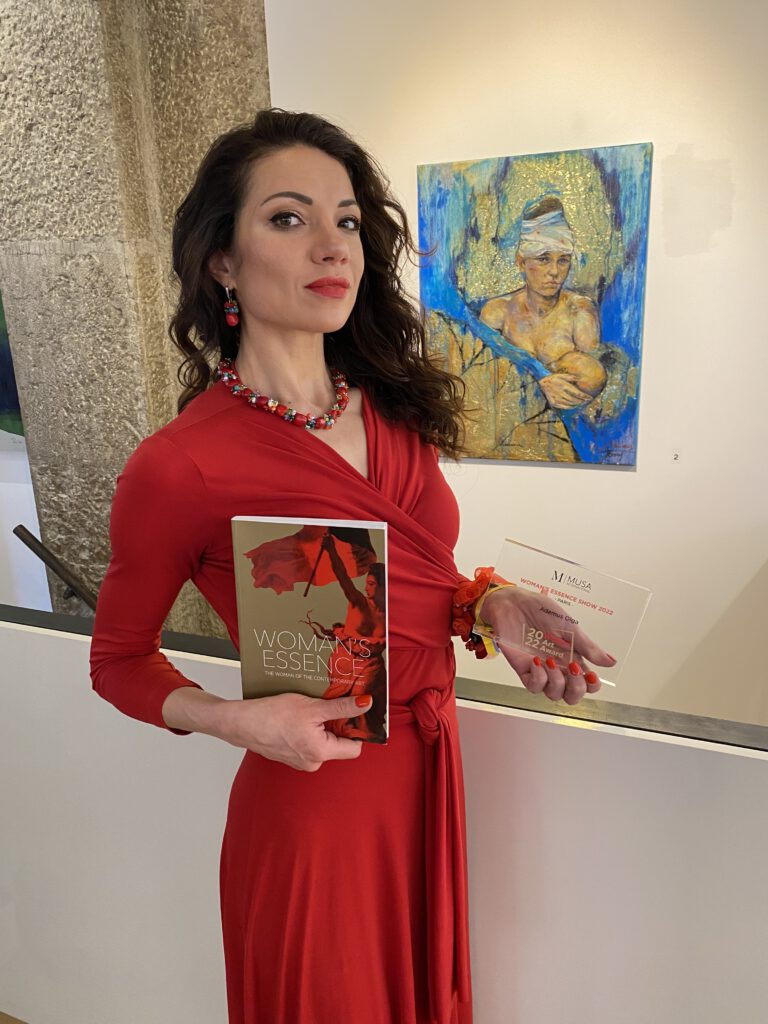 In Paris Olga presented her new pictures, devoted to ukrainian war – "Ukrainian Madonna" and "Hug me. Irpen. Ukraine.". After bombing in Irpen. The work was printed in the catalog from Musa international, art critic art professor Laura Francesca di Trappani.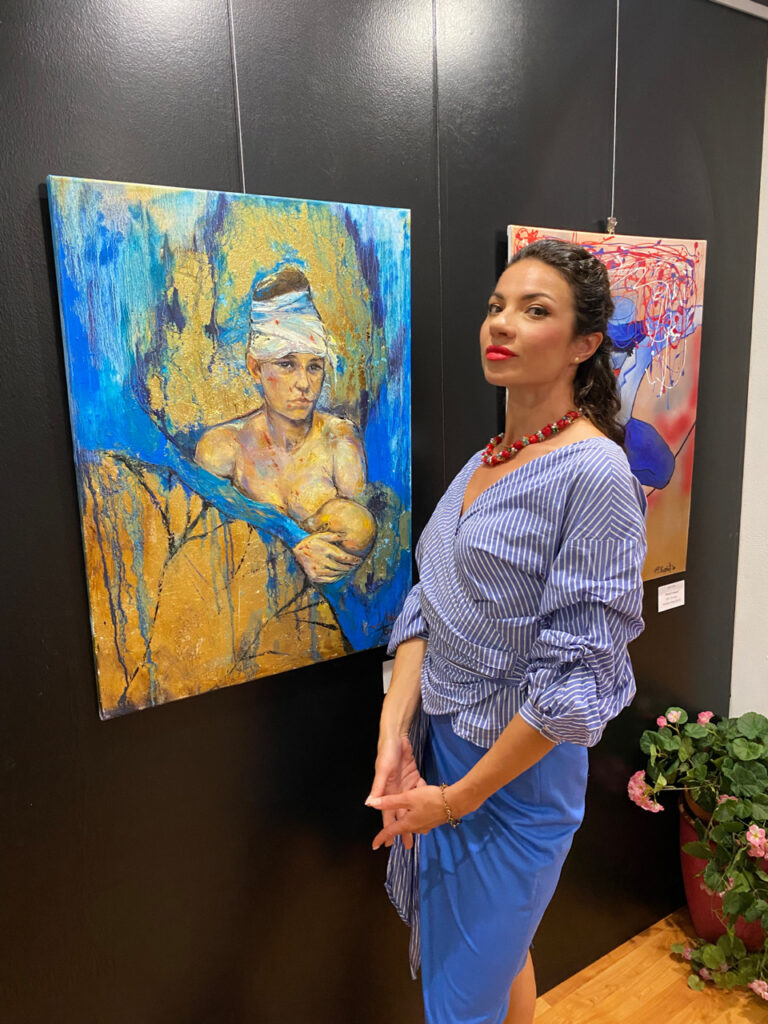 The painting is the beginning of art-series and charity projekt "We are alive", devoted to the theme of war and it's victims in Ukraine.
Olga tells: I look for deep extraordinary idea and try to broadcast it to audience with my painting so that their feelings would be touched and they would have a theme to think about.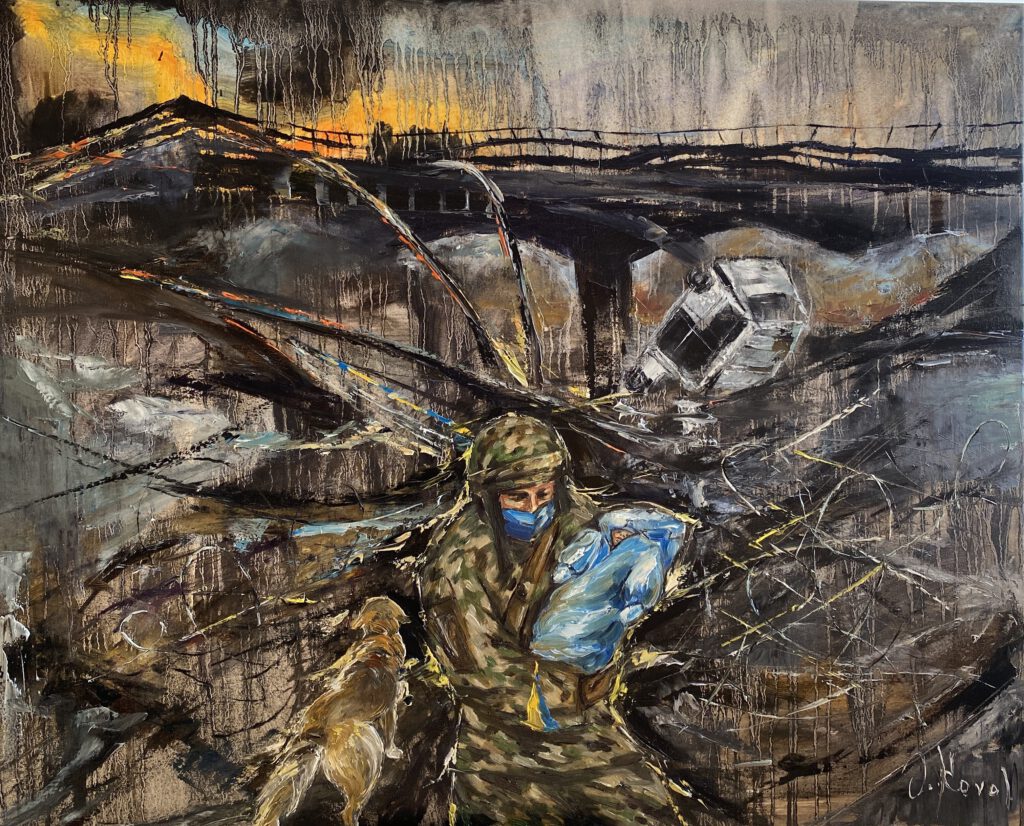 Painting "Hug me. Irpen. Ukraine".
80×100 am, oil / canvas, autor's technique.
Explosion of the bridge in Irpen
2022 Exhibition Art Muc: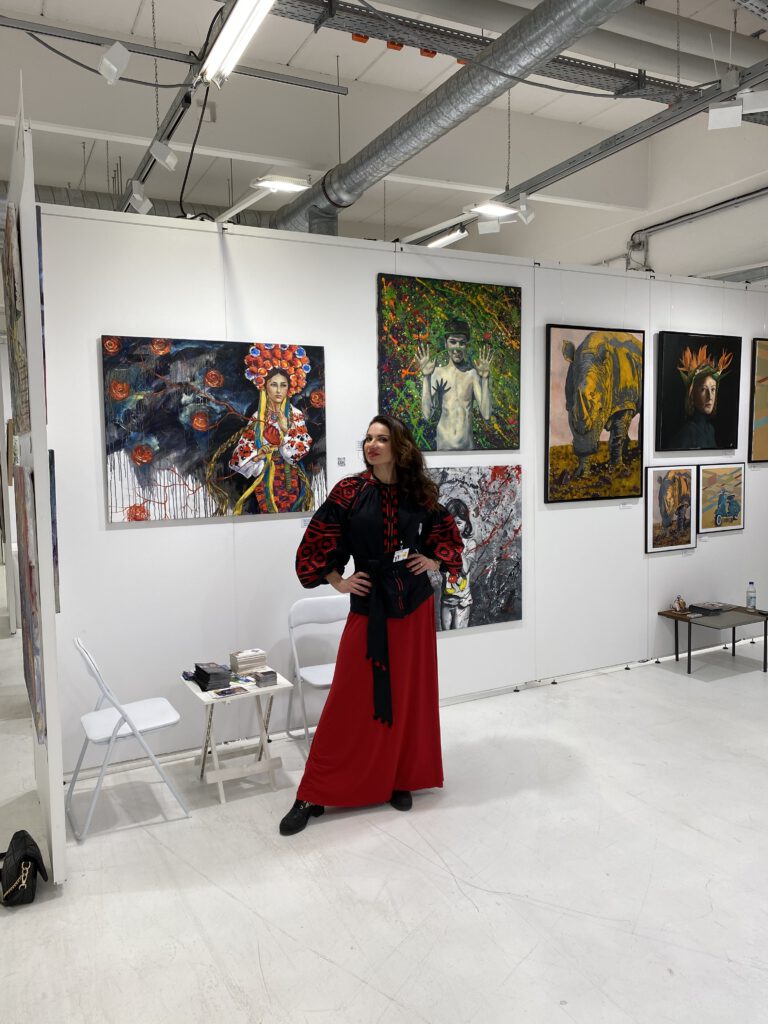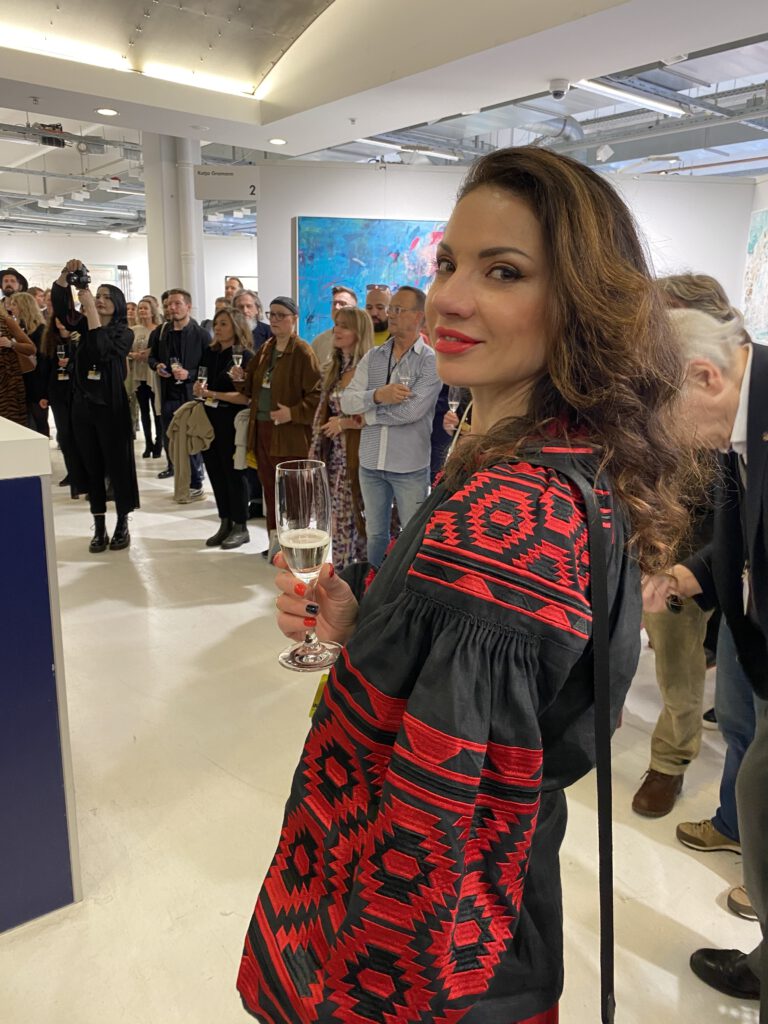 Art MUC 2023
The biggest art event of the year in Munich!
Organizer: @artmuc.kunstmesse
More than 100 artists worldwide, more than 10000 visitors . At the exhibition Olga presented her art charity project "We are alive", devoted to the theme of war in Ukraine.
20% of the sale will be donated to the children who need help in Ukraine.

Olga's Motto: "We are alive and we should create the peaceful future. The artist's weapon is paints and brushes. Let's start to act"
Olha Adamus
Languages: Englisch/German/Russian
1980-2018 -in Kiew, Ukraine
Since 2019 – in München.
mobil: +491701021980
Instagram: @adamus_art
Impressum
Olha Adamus
Eleonore Romberg Straße 2
81379 München
Germany