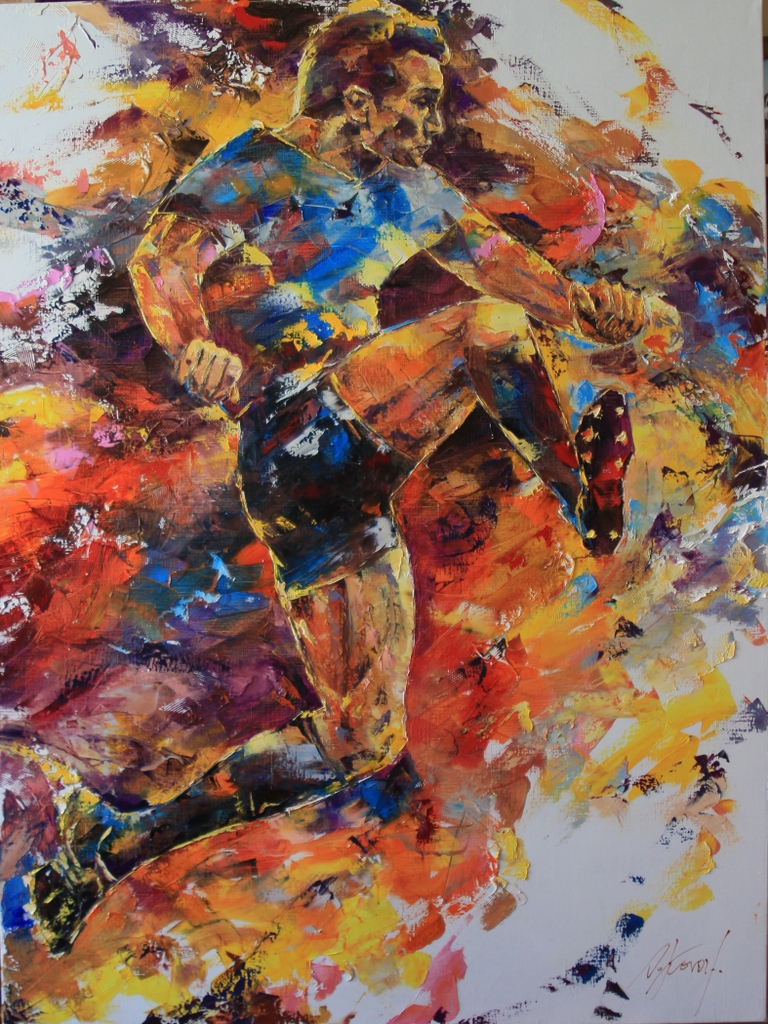 Another social art project "Relay" was organized in Ukraine in 2012.
The idea of the project was born in 2020, after the 2012 European Football Championship. There was an exhibition of paintings in the House of Artists in Kiev, which was held under the theme "Evolution of Sport". As it turned out, today there are very few paintings related to sports, and this topic deserves more attention. Therefore, Olha decided to show the public that art should not only deal with landscapes and nature. Through art it is possible to focus on a rather unusual subject such as sports.
The concept of the project is based on the idea that the body is a tool through which our inner energy is radiated into the surrounding world, filling it with its own personal colors. This living image should be visually passed on to the next generation.
With the help of this project, the artist wants to stimulate the attention of young people to the theme of art. Art and sport should be combined into a single idea.
An unusual exhibition was organised on the Kiev Olympic Stadium: To players of Dynamo Kiev Club were presented paintings just before they stepped onto the football field with the aim to inspire them – The football team was able to claim another victory that day!